Haiken: Optimizing the Supply Chain with Eskuad in Veterinary Biotechnology
The innovative solutions of Haiken in veterinary biotechnology are enhanced with the use of Eskuad. Improved sample collection and better data management are some of its results.
---

Haiken is a laboratory that caters to biotechnological needs in the veterinary field, offering services and developing products to address antimicrobial resistance affecting animals worldwide.
They have a mission to research and innovate in various aspects of microbiology, providing our findings as information for scientific dissemination and the development of new products that can contribute to animal welfare.
Primary Use of Eskuad:
It is used in daily operations, primarily for sample collection at various veterinary clinics they have agreements with. This sample collection process is done in an agile and efficient manner, and thanks to Eskuad, the information is recorded instantly, avoiding the need to wait until the end of the day to transcribe the data.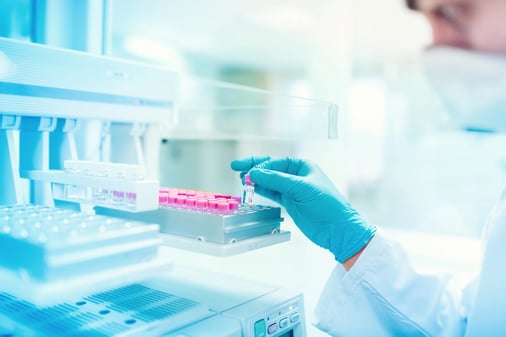 Opinion



Nicolás Provoste


Logistics and Sample Transportation

"Eskuad has made my job much more practical and efficient. Now I can fill out the form directly on my cell phone, saving me from having to get out of the car with papers in hand; I only bring the cooler for the samples. Previously, we used to fill out the forms with a pencil, and I had to carry many sheets of paper from one place to another. With Eskuad, I save time and avoid issues like the records getting wet on rainy days."
"The application is very easy to use and perfectly fits my needs for sample collection. I estimate that previously, on paper, collecting data and getting the person's signature would take up to 5 minutes, but now with Eskuad, the process is much faster and doesn't exceed two minutes."
"Furthermore, with the continuous updates of the app, I can now review the information I'm sending in the history section. This is especially helpful when specific details about patients are requested at a particular veterinary clinic. Now I can access that information directly from the app, which wasn't possible before and was more complicated to review on-site."