startup
Techstars: Empowering Entrepreneurs Worldwide with Eskuad's Solution
Explore Techstars' B2B Services Guide for business empowerment. Revolutionize field operations & supply chain with Eskuad. #Techstars #Eskuad #Forms #Data
---
Techstars featuring Eskuad as a Leading Solution
In the ever-evolving world of startups, Techstars stands tall as the largest and most impactful startup network globally. With a mission to foster entrepreneurial success, Techstars' proven model has birthed thousands of thriving companies across the globe. Join us as we dive into the achievements and statistics that exemplify Techstars' unparalleled influence. Discover how Eskuad, a standout solution, earned its place among the highly selective portfolio companies, revolutionizing field operations and supply chain management.
Techstars: A Catalyst for Startup Success
Techstars' accelerators are dedicated to empowering entrepreneurs, a mission that has transformed countless business dreams into reality. With an extensive network boasting 8,000+ founders, 5,000+ mentors, 300+ corporate partners, and thousands of investors, Techstars provides a nurturing ecosystem for startups to thrive. Present in 14 countries and operating 54 programs, their influence on the global startup landscape is undeniable.
Unmatched Success: The Proof is in the Numbers
Techstars' success speaks volumes, with an impressive 86% of their portfolio companies achieving remarkable milestones. These startups have flourished, disrupting industries and leaving a lasting impact on the world. The numbers reflect the unwavering commitment of Techstars to drive entrepreneurial excellence and create a thriving startup ecosystem.
Techstars B2B Services Guide: Nurturing Business Growth
Techstars recognizes the importance of nurturing businesses, and to support this endeavor, they recently unveiled their B2B Services Guide. This comprehensive guide brings together a curated selection of tools and services from within the Techstars network. These carefully chosen solutions cater to diverse business needs, aiding growth and innovation.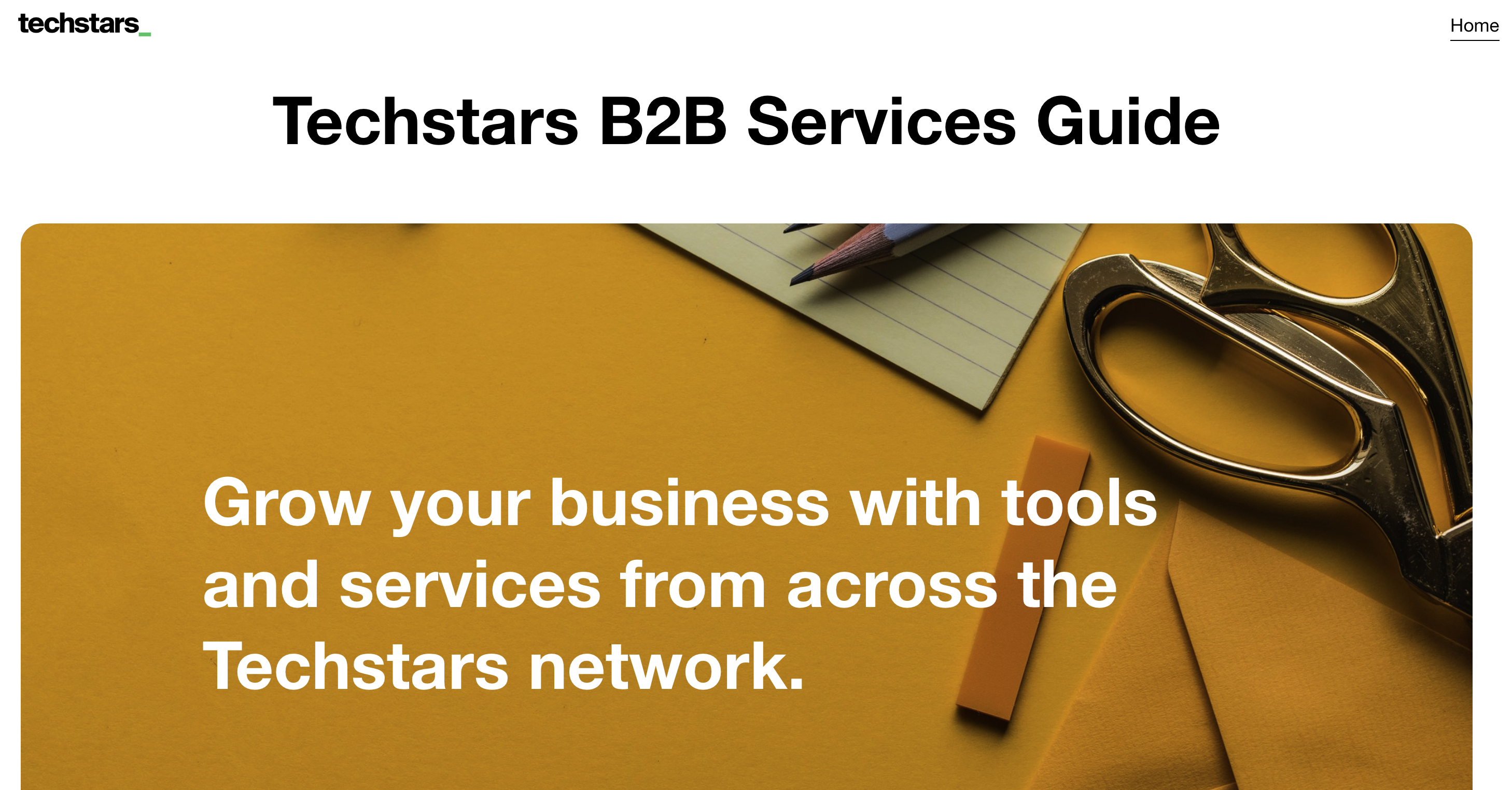 Eskuad: A Leading Solution in Techstars' B2B Services Guide
Techstars' acceptance rate is lower than 1-2%; among them, Eskuad stands tall as one of the handpicked portfolio companies featured in Techstars' B2B Services Guide. This distinction highlights the value of Eskuad's no-code field data platform, which streamlines field operations and ensures compliance within supply chains. Eskuad's innovative approach allows businesses to operate lean and efficiently, optimizing their performance and productivity.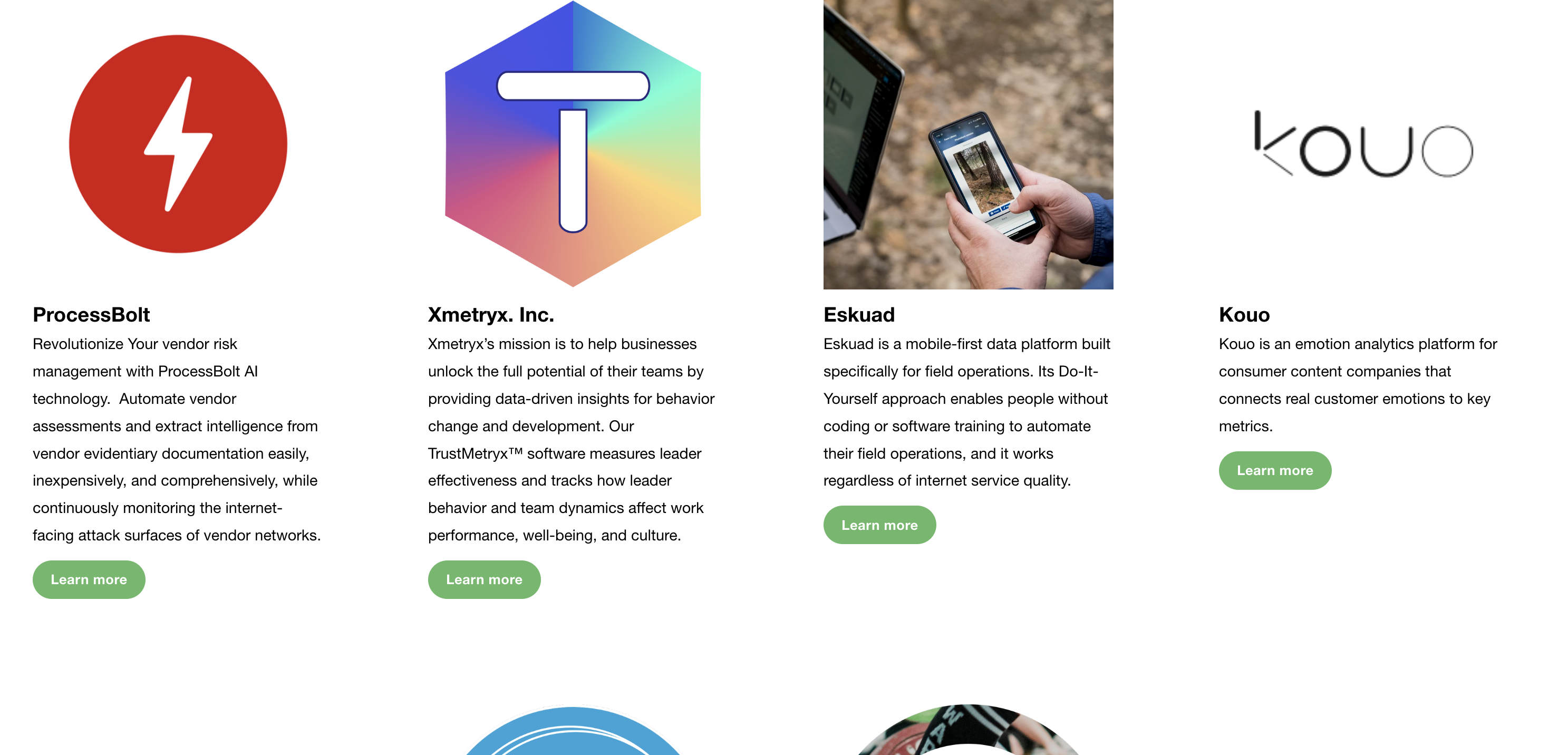 Unlocking the Potential with Eskuad
As a Techstars-accelerated company, Eskuad's solution delivers unprecedented advantages to businesses. Simplifying field operations, enabling real-time compliance, and fostering supply chain efficiency, Eskuad empowers businesses to thrive in today's competitive landscape. Embrace the future of streamlined operations with Eskuad's cutting-edge platform.
Join the Movement: Explore the Techstars B2B Services Guide
Techstars' B2B Services Guide is a treasure trove of invaluable tools and services for business growth. Explore the selected portfolio companies and discover how they can elevate your business to new heights.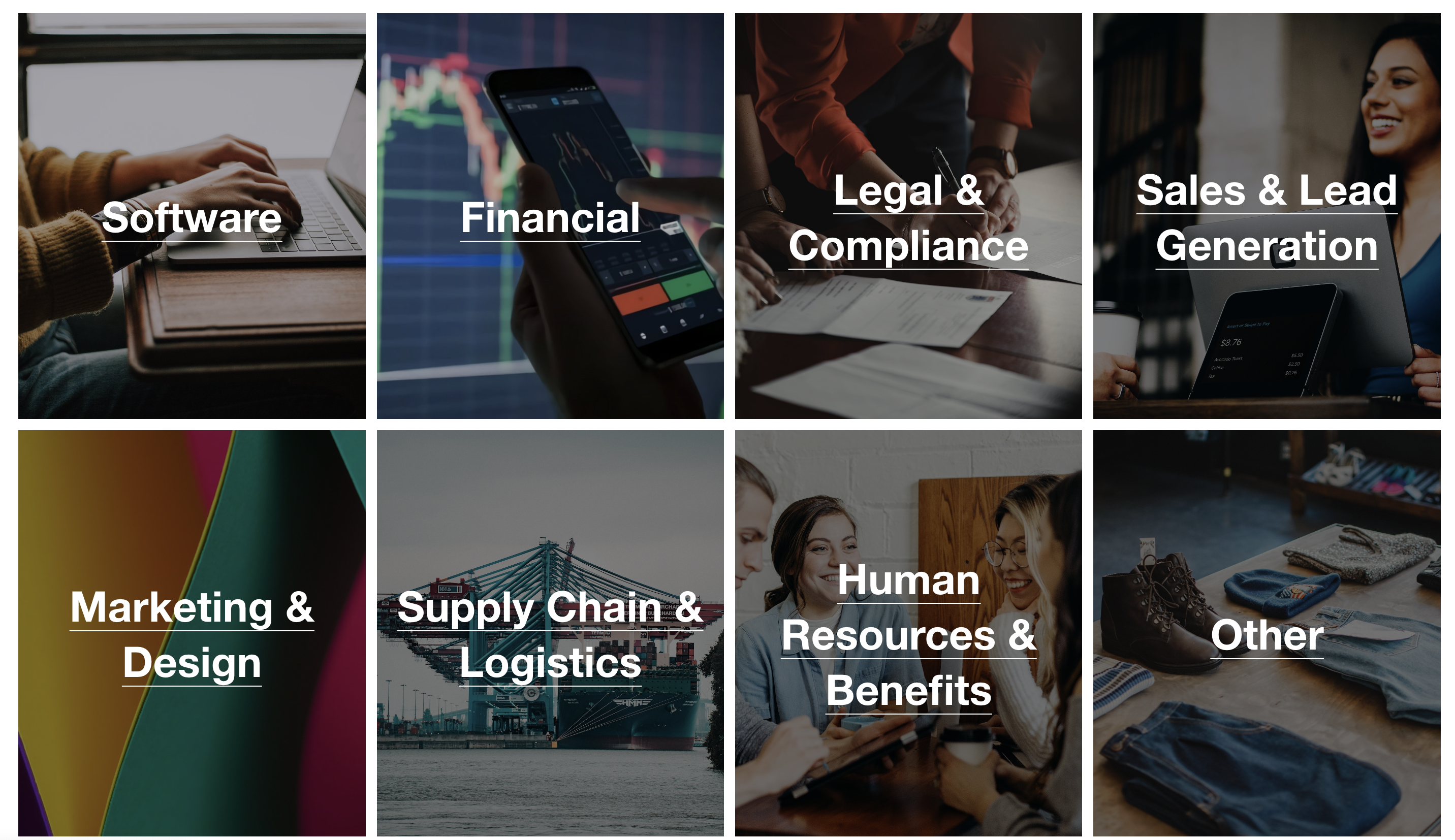 The guide showcases a curated selection of software and technology companies offering business-to-business (B2B) solutions. These companies cover various areas, including SaaS platforms, data analytics, supply chain management, marketing technology, customer support, financial technology, human resources management, e-commerce solutions, and cybersecurity. The guide aims to help businesses access tools and services that streamline operations, optimize performance, and drive growth.
Eskuad: Revolutionizing Your Field Operations
Ready to experience the power of Eskuad firsthand? Dive into the app.eskuad.com platform and unlock unparalleled efficiency for your field operations. Embrace the future with Eskuad's no-code field data solution and take your business to new frontiers of success.
Do you have questions? Contact us here.
Join Techstars' illustrious network and explore the world of entrepreneurial possibilities. Unleash your startup's true potential, guided by Techstars' wealth of expertise and resources. Together, we can forge a brighter future for aspiring entrepreneurs worldwide.