capital
BGV Portfolio Founder Max Echeverría of Eskuad on Disrupting Field Ops
Discover the partnership between Eskuad and Behind Genius Ventures in this podcast, where Max discusses revolutionizing field ops and the future of work.
---
In a dynamic exchange of ideas and insights, Eskuad's Founder and CEO, Max Echeverria, engages in a captivating podcast conversation with Paige Finn Doherty, the brilliant Managing Partner of Behind Genius Ventures. This podcast delves into the heart of Eskuad's strategy, vision, origin story, and pivotal relationship with investors in the ever-evolving landscape of work and play.
A Visionary Partnership:
Behind Genius Ventures: Behind Genius Ventures, a powerhouse in the investment arena, focuses on pre-seed and seed-stage companies shaping the future of work and play. Their commitment to nurturing innovative ventures aligns perfectly with Eskuad's trailblazing spirit, making Paige Finn Doherty an ideal conversational partner to explore Eskuad's journey.
Paige Finn Doherty:
Paige Finn Doherty is one of the youngest female solo General Partners globally, underscoring her exceptional prowess in venture capital. Paige is recognized as the 2022 Forbes Under 30 Standout for Venture Capital and brings expertise and a unique perspective. Beyond the boardroom, Paige's San Diego roots and passions for surfing, music, and family further enrich her engaging insights.
Max Echeverria Founder of Eskuad:
Max Echeverria, the mastermind behind Eskuad's groundbreaking journey, epitomizes the fusion of talent and innovation. Max's multifaceted expertise shapes Eskuad's trajectory from industrial engineering to tech entrepreneurship. As a former basketball player, bass guitar enthusiast, and fervent live music lover, Max's vibrant spirit infuses Eskuad with a distinct energy.
Podcast Highlights:
Dive into the podcast to uncover Eskuad's strategy that drives it forward, the roots of its visionary origin story, and the intricate dance between visionaries and investors. Max Echeverria and Paige Finn Doherty discuss Eskuad's commitment to revolutionizing field operations and compliance, creating a seamless bridge between digital innovation and real-world impact.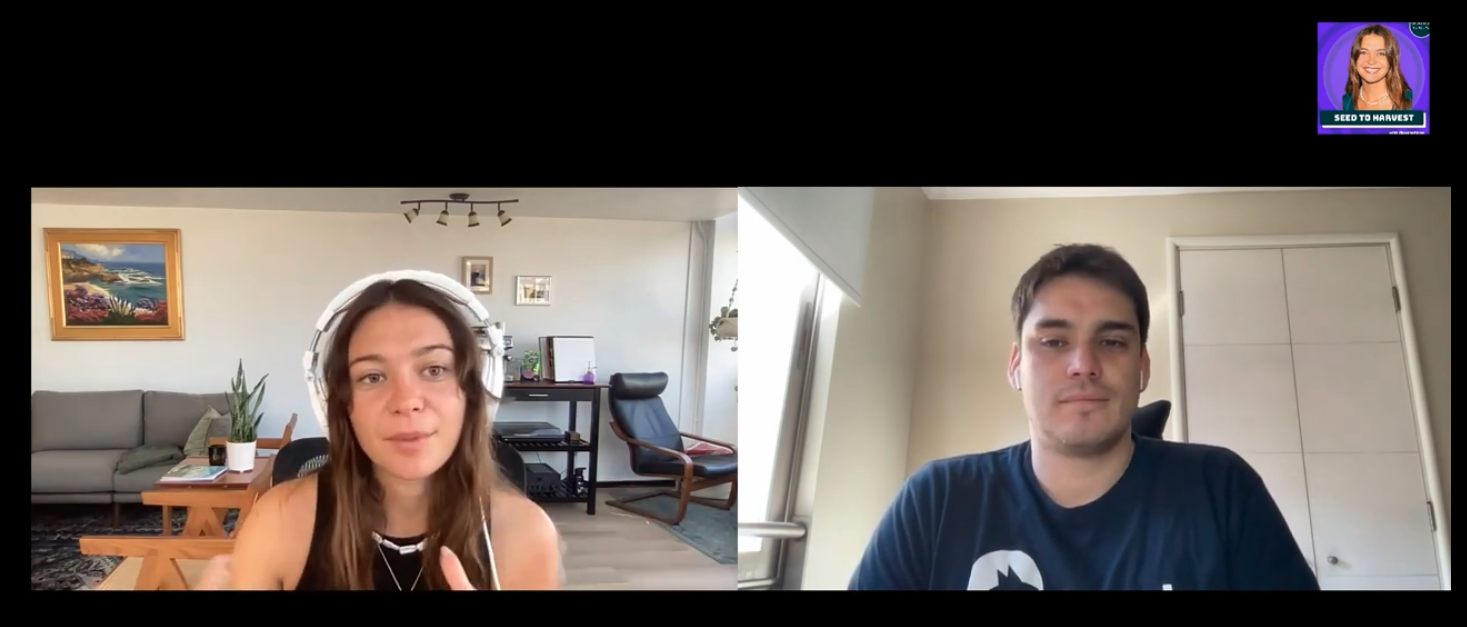 Eskuad's Promise for the Future:
This podcast goes beyond a simple conversation; it serves as a testament to the shared vision of two pioneering entities. Eskuad's partnership with Behind Genius Ventures exemplifies its unwavering commitment to excellence, and this podcast marks the beginning of a transformative journey that will reshape industries, redefine norms, and revolutionize the future of work and play.
Listen to the podcast now and uncover the strategic insights, visionary perspectives, and roadmap shaping Eskuad's dynamic trajectory.